Hello and Happy New Year!
Thank God that 2020 is over! Of course, I am not naïve and know that the difficulties we are facing as a country are far from over but I can honestly say there is a bit of relief knowing that we are starting a new year.
On this first day of the year, I was thinking about my blog, my love for writing, and my purpose in this life. I don't know what my purpose is yet but I do know that I cannot live without writing. I usually write my poems when I wake up from bed. I pull up my notepad and get to writing. During the day, I think of story ideas and when I am feeling really low, I write in my journal.
I can't live without writing and this is why I am here with you. As I think about my blog I wanted to share a little bit about me so that you can get to know me more. I am a person that loves to connect on a personal level and honestly, it has been difficult for me to do so in the recent past because I was traumatized (that is a story for another day).
I realized that I cannot be a writer and be afraid to share my story or my poetry.
So, I have whipped up some random facts about me to break the ice. I hope you enjoy my random facts and it would be amazing if you shared a little bit about you. Go ahead and comment or message me!
Random Facts
Every third child in my family is left handed. My grandparents had four children and the third child was left handed. Those four children had children and every third child in each family is left handed.
My favorite colors are pink, black, and turquoise blue.
I have a twin sister.
Stockton, California is my hometown.
I majored in International Relations and French with a Minor in Chicano Studies at the University of California Davis.
I enjoy watching romantic movies and documentaries.
I am team Android one hundred percent lol P.S. You cannot convert me! Many have tried to convince me to buy an Apple iPhone with no success.
I speak conversational French with a lot of errors.
I love pan dulce!
I own way too many books! Is there such a thing though?
I want a puppy but won't get one.
For fun, I go on Instagram and hashtag #dogsofinstagram and scroll the see the thousands of four legged (in some cases three legged) cuties!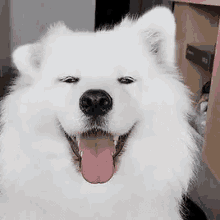 Back to dogs…my friends are supportive and send me pictures of their dogs lol
One more thing about dogs….I really want a German Shepherd!
Whew….Angelica you did good! Lol Really though, this is a big step for me believe it or not and I just want to thank all of you for following and I can't wait to learn more about you!
Con todo corazon,
Angelica Flores